What is your idea of an ideal smart phone? State-of-the-art specs, forever lasting battery, great build quality, latest software yet at a throw away price.
The Nexus series has done a great job with the aforementioned needs but every model had a drawback or two. Like the lack of OTG support on Nexus 4, poor camera quality on the Nexus 5. Now finally we have a phone, that aims to satisfy every Android lover.
Welcome to OnePlus One. The first flagship produced by OnePlus, a Chinese hardware manufacturer. What puts this device ahead of other Chinese manufacturers? Let's have a look!
Hardware 
It runs on a 2.5GHz Qualcomm Snapdragon 801 CPU, coupled with Adreno 330 GPU & 3GB of RAM along with either 16 or 64GB internal storage. The entire phone is built around a  5.5-inch 1080p display. It sports a 13MP Sony Exmor IMX 214 rear cam, 5MP front cam, a bevy of essential sensors, and a 3100 mAh LiPo battery to keep it running all day.
It also supports LTE. The only drawback is the absence of a SD card slot just like the nexus series. For a 2014 flagship, this device is undoubtedly the best phone released to far (On paper, we are yet to receive one for review). The entire build is 152.9 x 75.9 x 8.9 mm and weighs about 162 grams.
Software 
While the hardware is one part of the story, the software decides the rest. OnePlus made no mistake at this and joined hands with Cyanogen Inc. OnePlus One is powered by a custom version of CyanogenMod 11 and named CyanogenMod 11s. It is the latest flavor of Android, KitKat 4.4. CyanogenMod has a lot of nifty features that still maintains the feel of stock Android and with the reputation of CyanogenMod the updates are going to be real quick.
Price
Undoubtedly, we expected it to be easily priced at 500$+ category but OnePlus seems to have cut down on their margin and priced the phone at $299 for the 16GB model and $349 for the 64GB version. When compared to the flagship phones from Samsung, Apple, Sony, LG and HTC with almost similar specifications cost a lot more.
Availability
Initially it will be available in Belgium, Finland, Austria, Denmark, Germany, France, Italy, Netherlands, Hong Kong, Spain, Sweden, Portugal, Taiwan, the UK and the United States.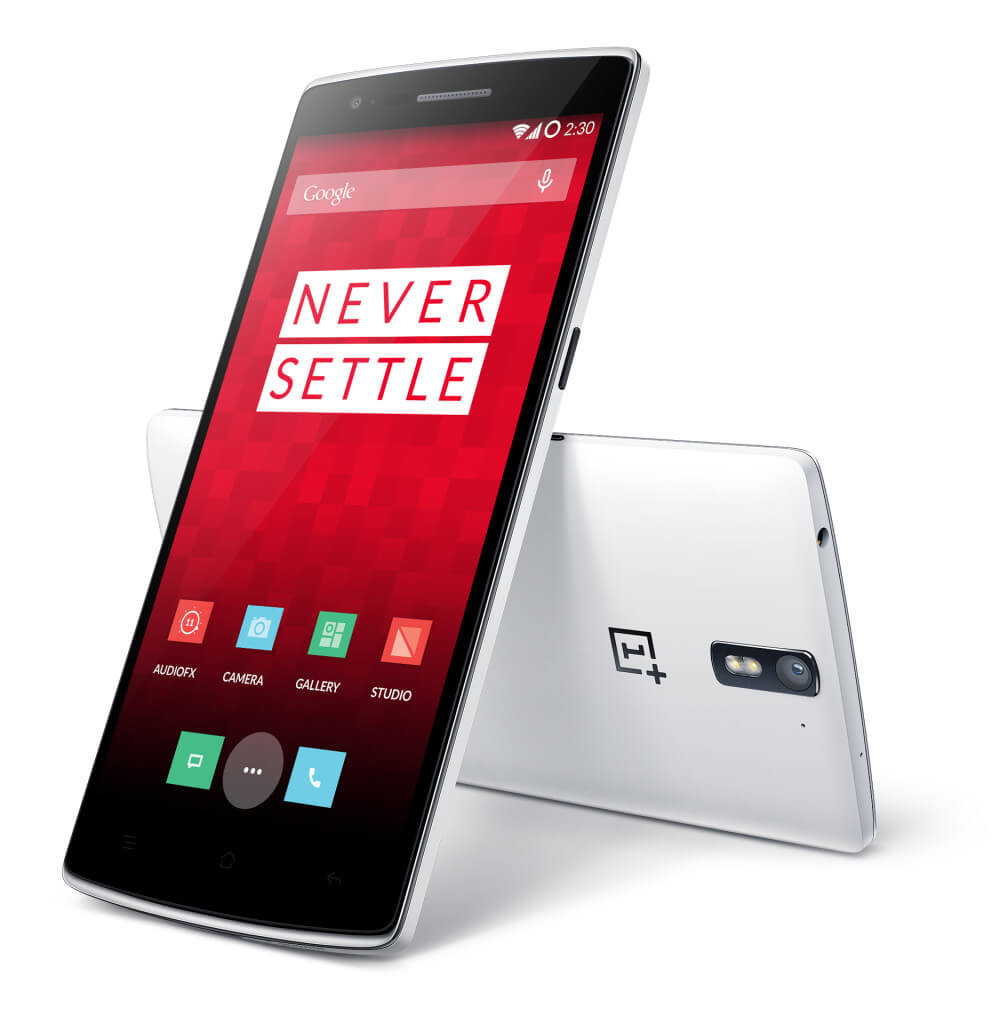 The OnePlus One will become available from late May. OnePlus has several contests in the works and other 'invite only' ways of getting your hands on the device. OnePlus is even holding a special "smash" contest", where you can apply and offer to smash your current phone and in exchange for OnePlus One for just a buck!
OnePlus assures better availability as time progress and will be spread across more countries.